When it comes to eyewear, few brands are as timeless and iconic as Ray Ban.
For generations, Ray Ban has been providing premium lenses and frames that offer both style and authenticity.
Whether you are looking for sun or prescription eyewear, Ray Ban has a range of products that suit different face shapes and personal styles.
In this article, we will delve deeper into the world of Ray Ban, exploring the brand's rich history, product offerings, and benefits.
Our goal is to provide you with the most comprehensive and informative guide on Ray Ban, helping you make informed decisions when choosing your next eyewear purchase.
The History of Ray Ban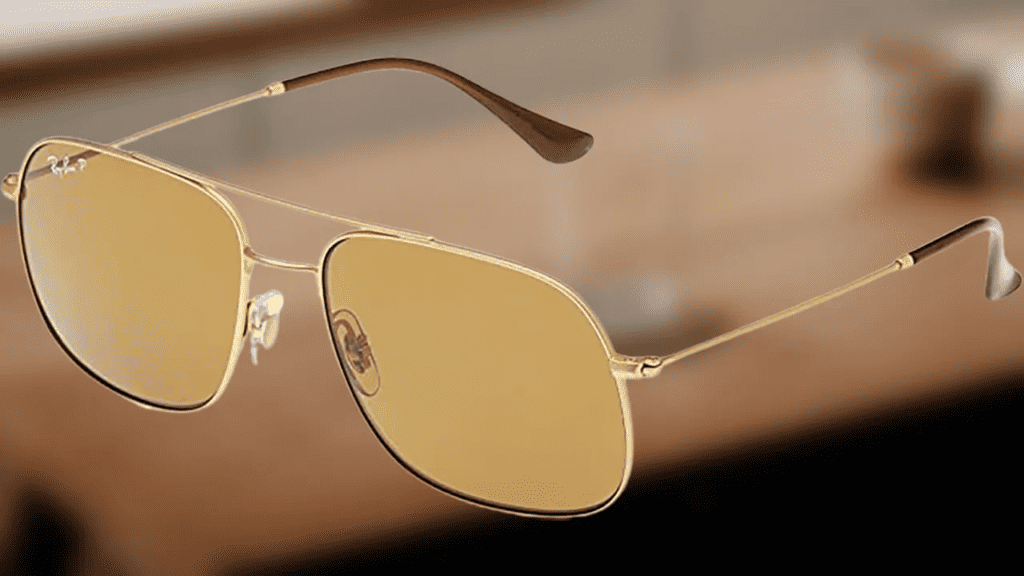 Ray-Ban was founded in 1936 by Bausch & Lomb, a well-known American optics company.
The brand's first product was the Aviator, a design that was initially developed for US Air Force pilots.
The Aviator quickly became popular among the general public, thanks to its sleek and modern design.
In the 1950s, Ray-Ban released another iconic design, the Wayfarer.
The Wayfarer was a departure from the Aviator's teardrop shape, with a more angular design that was favored by celebrities and musicians alike.
The Wayfarer remains one of Ray-Ban's most popular styles to this day.
Over the years, Ray-Ban has continued to innovate and introduce new designs that reflect the changing fashion trends.
Some of the brand's latest designs include the Round Metal, Clubmaster, and Erika, all of which offer unique style and comfort.
Product Offerings
Ray-Ban offers a wide range of products to suit different preferences and budgets. Some of the brand's most popular product lines include:
Sunglasses: Ray-Ban's sunglasses collection includes a variety of designs, ranging from classic Aviators and Wayfarers to more modern styles like the Justin and Clubmaster.
Eyeglasses: Ray-Ban's eyeglasses collection features a range of iconic styles, including the Aviator, Clubmaster, and Wayfarer, among others. The collection is available for both men and women and includes a variety of frame materials, such as metal, acetate, and titanium.
Prescription Sunglasses: If you need prescription lenses, Ray-Ban's prescription sunglasses are a great option. The brand offers a variety of lens types, including polarized, gradient, and mirror lenses.
Benefits of Ray Ban Eyewear
Ray-Ban's eyewear offers numerous benefits that make it a popular choice among consumers. Some of the key benefits include:
Timeless Style: Ray-Ban's designs are timeless and iconic, making them a versatile choice that can be worn for years to come.
Premium Quality: Ray-Ban uses high-quality materials in its frames and lenses, ensuring durability and clarity.
Comfort: Ray-Ban's eyewear is designed to be comfortable and lightweight, making it easy to wear for long periods.
Prescription Lenses: If you need prescription lenses, Ray-Ban's eyewear collection includes a variety of options to suit your needs.
Insurance and Financing
If you have insurance benefits or HSA/FSA dollars, you can use them to purchase Ray-Ban eyewear.
This makes it easier for consumers to access high-quality eyewear without breaking the bank.
Ray Ban also offers financing options through Affirm, allowing consumers to pay for their purchase in installments.
Where to Buy Ray-Ban Eyewear
Ray-Ban eyewear is available for purchase on the brand's official website [1], as well as on other online retailers like Amazon
Outranking Competitors
With so many brands and websites vying for attention on the internet, it can be challenging to stand out from the crowd.
However, with a focus on quality content, you can improve your search engine rankings and outrank your competitors.
By providing useful information that is relevant to your target audience, you can establish your brand as an authority in your field.
In the case of Ray-Ban, it is crucial to highlight the brand's longevity, quality, and iconic designs.
By providing detailed information about the brand's history and the features of its eyewear, you can attract the attention of potential customers who are searching for Ray Ban products.
Additionally, by using keywords related to the brand, you can improve your chances of ranking higher in search engine results.
Conclusion
Ray-Ban is a brand that has stood the test of time, and for a good reason. Its quality eyewear and iconic designs have made it a leader in the industry for over 80 years.
By using your insurance benefits or HSA/FSA dollars, you can get the eyewear you need without breaking the bank.
With a focus on quality content and using relevant keywords, you can outrank your competitors and establish your brand as an authority in your field.