Are you looking to find a great selection of sunglasses stores in New York City?
If you're looking to find designer sunglasses in NYC, then there is no better place than the luxury eyewear store. There, you will have access to an incredible range of styles from top brands such as Ray-Ban, Foaks & Sadelle, and Smith Optics. Plus, with the help of the store's expert staff, finding the perfect frame for your face shape is no problem at all! So if you're ready for a unique shopping experience full of sunglasses diversity at its finest – read on to discover why this NYC store should be your destination!
The Best Sunglasses Stores in NYC
Finding the perfect pair of sunglasses can be difficult, but NYC has great stores that have a wide selection of styles to fit any face shape or style. From classic frames to aviators and more, these stores are sure to help you find the perfect pair.
There are lots of stores available to purchase high quality sunglasses. These stores offer a variety of designer and budget-friendly options, and provide expert advice on how to pick the right pair for you. They offer both UV protection and stylish looks.
Selima Optique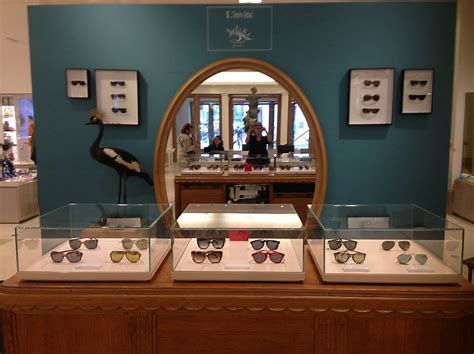 Selima Optique is a luxury eyewear and clothing boutique with four locations in New York City. The Bond 07 location, located at 7 Bond Street, offers an array of contemporary and vintage frames as well as contemporary and vintage clothing. This store is the perfect place to find unique pieces that will make you stand out from the crowd.
The other three Selima Optique locations include the Wooster Street flagship, Sucre jewelry and eyewear boutique on Christopher Street, and the Upper East Side store which has more high-end items.
All of these sunglasses stores offer a wide selection of stylish frames and clothing for all occasions. Whether you are looking for something classic or something modern, Selima Optique has something for everyone. With their convenient locations throughout New York City, it's easy to find the perfect pair of glasses or outfit to fit your style.
Morgenthal Frederics
Morgenthal Frederics is a high-end eyewear brand based in New York City. Last year, the company moved its lower Madison Avenue store to the Carlton House at 680 Madison Avenue. The new location offers customers an even more luxurious shopping experience with its selection of high-quality sunglass frames made of buffalo horn, acetate, or titanium with normal-people names like "Ian" and "Claudia."
The company has also opened sunglasses stores in Soho and at Columbus Circle, offering customers even more options for finding the perfect pair of sunglasses. With its commitment to quality craftsmanship and stylish designs, Morgenthal Frederics is sure to remain a favorite among fashionistas for years to come. Whether you're looking for classic aviators or something more modern and edgy, you'll be sure to find it at one of their locations.
Fabulous Fanny's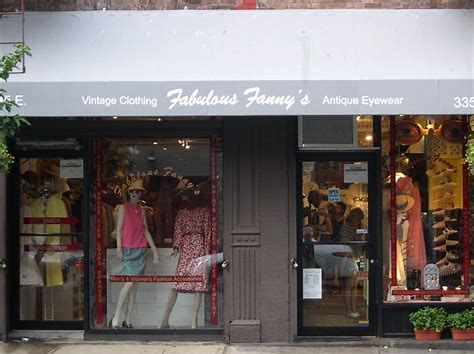 Fabulous Fanny's is an iconic sunglasses stores shop located in the East Village of New York City. The store has been around since the 1970s and is known for its unique selection of vintage frames. It has a very old-fashioned, apothecary-like feel to it, with drawers full of one-of-a-kind styles that you won't find anywhere else.
When you visit Fabulous Fanny's, be sure to give yourself plenty of time to browse through all the different options. You can try on as many pairs as you'd like until you find the perfect one for your face shape and style.
The staff are also incredibly helpful and knowledgeable about their products, so don't hesitate to ask them any questions you may have. With its wide selection and friendly service, Fabulous Fanny's is a must-visit destination for anyone looking for a unique pair of glasses or sunglasses.
Mykita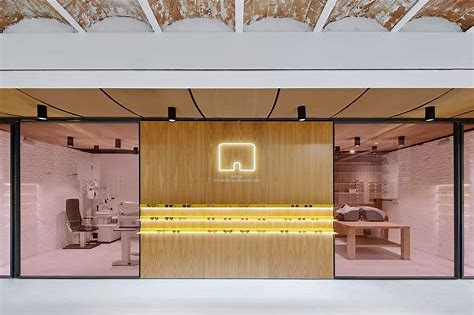 Mykita is a German sunglasses stores shop located in the heart of Soho, New York City. It has quickly become a favorite among locals due to its simple yet stylish layout and knowledgeable staff. The store features white walls with frames on display, making it easy for customers to find their perfect fit. The staff are dedicated to helping customers find the best frame for their face shape and style preferences.
The shop offers a wide selection of high-end frames from various designers, including Mykita's own line of eyewear. Customers can also take advantage of the store's virtual try-on service, which allows them to virtually try on different frames before making their purchase.
Mykita also offers repairs and adjustments on all purchased frames, ensuring that customers get the most out of their investment. With its convenient location and excellent customer service, Mykita is an ideal destination for anyone looking for quality eyewear in New York City.