Bold eyewear no longer has to be saved for special occasions or a spot in your IG feed. You can sport bold, retro sunglasses on the daily that quickly tie your entire ensemble together. It's time to confidently wear large, eye-catching specs that shake up your vintage collection while elevating your sense of fashion. Don't feel scared of trying new or daring looks with even more striking eyewear. It's time to build up your collection for a more accurate reflection of you and how you want to express that. Read on to learn about a few of the bold sunglass styles that you need to try A$AP Rocky.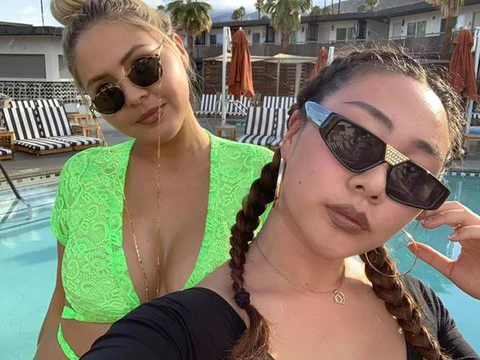 Shield 
If you want to take a Y2K futuristic approach to your vintage sunglasses, a shield style may be just what you need. These 2000s sunglasses are usually designed to wrap around the face and can feature mirror lenses to block out any and all bad vibes. Be sure to look for UV protection and a diverse selection so you can find the right size and color to match your wardrobe. And don't be afraid to try a larger pair of shield sunglasses. Think J. Lo's face covering frames or Back to the Future. If you haven't seen it yet, please do so—don't worry, we'll wait.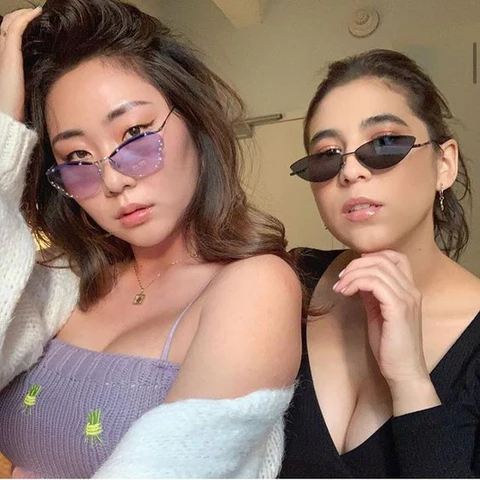 Cat Eye
While Audrey Hepburn started the cat eye craze, it seems as though it never truly ended. However, there are new ways to sport this timeless trend. You can try classic styles that echo past generations or try on reimagined retro sunglasses that feature the cat eye style. Consider trying triangle lenses or oversized boho eyewear that feels like you're in modern Paris. Look for a company that offers a variety of cat eye sunglasses in varying colors and forms to help you take this style to bolder levels like the Kardashians or Olsen twins.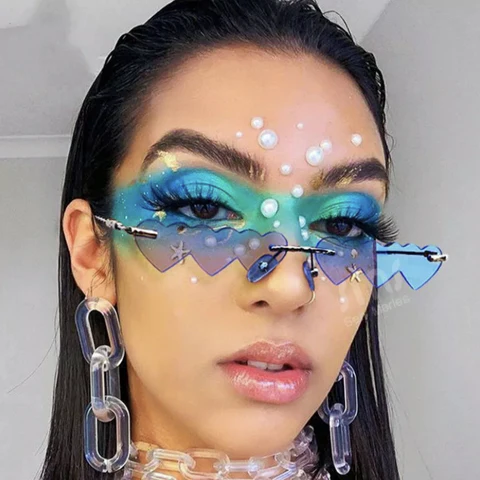 Heart Shape
Eyewear with shape can help you upgrade your look into something more daring. Try clear lenses in a heart shape, or possibly a rimless design with a gradient detail. Or, wear a triple-heart shape in a vibrant color like red or lime green. Taylor Swift doesn't have to be the only one with heart-shaped glasses, even if hers is broken inside. If you're not feeling the hearts somedays, try an oval or octagon shape for vintage 90's sunglasses that are rimless and vibrant.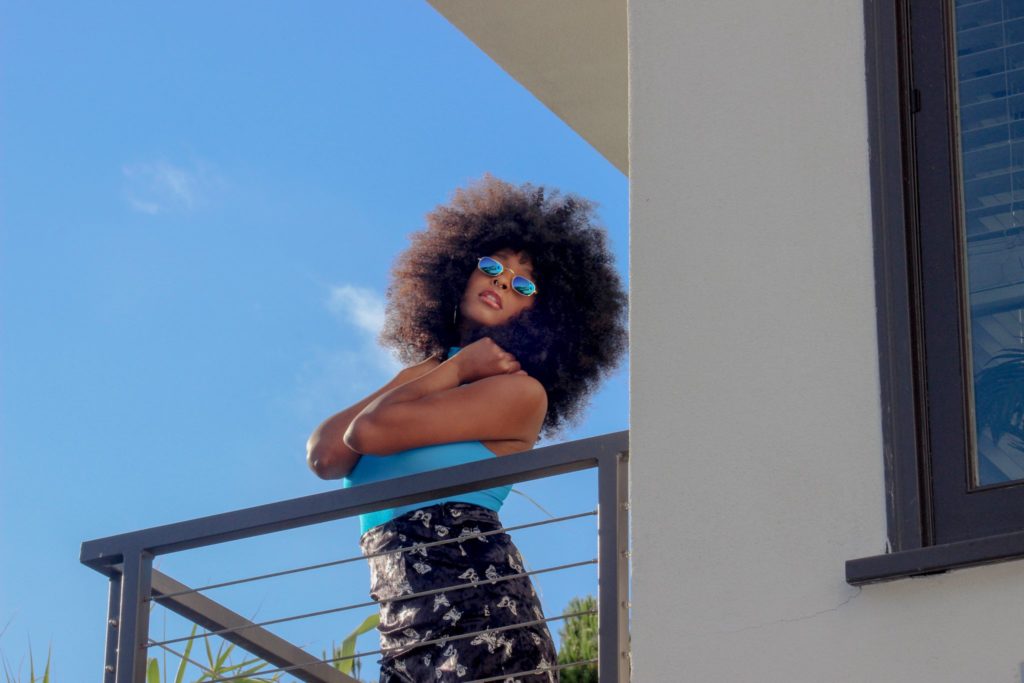 Vibrant Colors
Pigmented eyewear is an easy way to help your vintage sunglasses pop. Try a blue hue for your rimless square sunglasses, or even a rainbow lens with your shield sunglasses. Forgo color altogether with a clear lens in a classic style like oversized aviators. Gradients are also a playful way to add color into your vintage eyewear collection. When it comes to building bold looks, don't be afraid to try new styles and combinations each day.