Sometimes it's the details that make all of the difference. Brillies Sunglasses offers a variety of retro sunglasses that help you celebrate past eras in style. Their vintage eyewear often features small details like designs on the arms for a more playful approach. You can even add separate accessories like a chain to play up your sunglasses vintage look. Read on about the details that Brillies Sunglasses uses to support their eyewear and make you and your style stand out.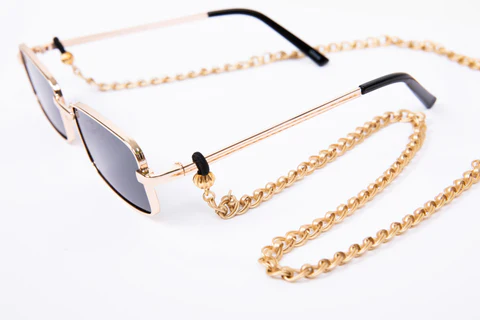 Sunglass Chains
Brillies Sunglasses offers a selection of sunglass chains that can fit with any style and occasion. These handmade accessories can help you functionally keep your vintage eyewear on you at all times while fashionably adding a detail that's both vintage and modern. We're talking 24K gold chains if you're feeling fancy or chunky acrylics for an artsy element. Brillies Sunglasses offers sustainably and ethically crafted sunglass chains in varying sizes and colors to match your eyewear best. Try the Del Rey chain to sport stars and half-moon pendants in gold with the custom-made Zens sunglasses (a Brillies exclusive style) for an enchanting look.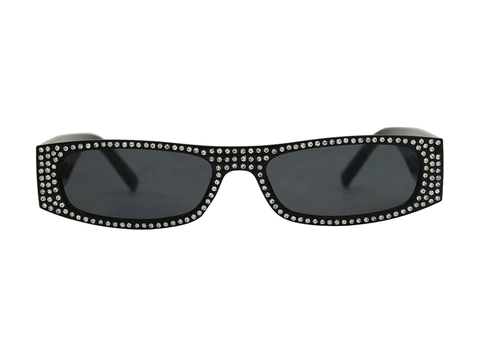 Rhinestone Details
A glittery rhinestone can be a minor detail that still catches eyes, especially with the right lighting. Try the Riley rimless sunglasses for a small rhinestone heart in the corner in your favorite color. This candy-colored style easily calls for Paris Hilton and other celebrities that had their moment in the 2000s. Now Rihanna and Beyoncé, along with other stars, rock these sparkly details for fierce eyewear that helps them shine. Sport the Blaze sunglasses for a more modern sparkle that gives you that dreamy, next-level look.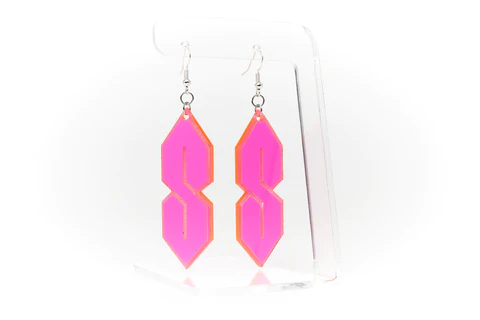 Vintage Earrings
You have to remember the mysterious blocky "S" that everyone used to draw in the corners of their lined notebooks. Brillies Sunglasses offers this memory in the form of acrylic earrings in varying colors to help you never forget the coolest letter from your childhood. Its iridescent nature makes these Cool S earrings the perfect detail to commemorate the 90s. Pair these earrings with 90's sunglasses like the Sonny oval round sunglasses for a complete throwback look that just works. Or, add the Celeste sunglasses for a rhinestone detail that will have you and all of your accessories glowing.
Standout Details
The arms of your sunglasses can feature fun details that help you and your eyewear stand out. Retro sunglasses like their Tory sunglasses have studded metal arms for an edgy style that can make you feel like an understated Lady Gaga. Or, their Miss Me octagon sunglasses feature crisscross detailing on the arms as well as eyebrow piercings on the left lens. These small details or added elements can all make a difference when it comes to feeling and looking your best in Brillies Sunglasses.
Explore the many vintage eyewear details of Brillies Sunglasses at brillies.co